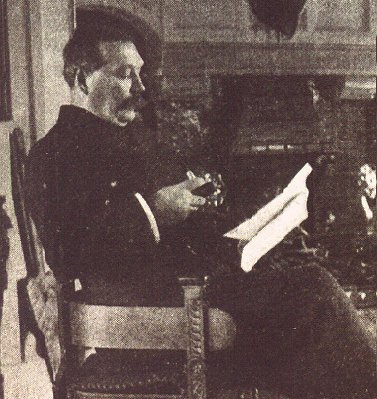 Sir Arthur Conan Doyle, creator of Sherlock Holmes.

I wish I could find a better quality picture, but so far this is the only one I've found that shows him with pipe.

Click here for Arthur Conan Doyle: A Brief Biographical Study

Preferred Pipe: ?

Preferred Tobacco: I have heard Sir Doyle had high praise for a tobacco called Craven's A, which is no longer manufactured.