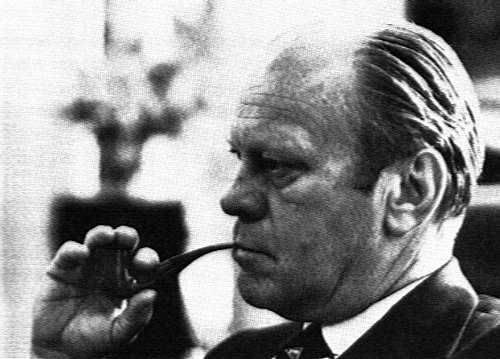 Former President Gerald R. Ford (born 1913 as Leslie Lynch King, and renamed after adoption), who proved that even a pipe smoker can be president (sort of).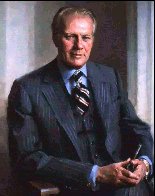 I have been looking at lots of pictures of presidents who were supposed to be pipe smokers, and it looks to me like Mr. Ford is the only one who ever posed for an official portrait (shown above) with a pipe. For this, if for nothing else, he should be lauded.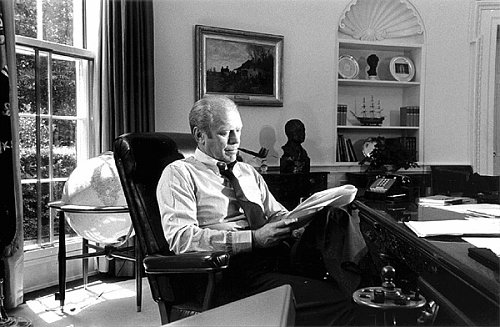 Thirty-eighth U.S. president; born in Omaha, Nebr. He grew up in Grand Rapids, Mich., and graduated from the University of Michigan (1935) and Yale Law School (1941). He began to practice law in Michigan but enlisted in the U.S. Navy during World War II. Elected to the U.S. House of Representatives (Rep., Mich.; 1949--73), he became a minority leader in 1965 and was regarded as a moderate if routine politician. On the resignation of vice-president Spiro Agnew in 1973, he was named Nixon's vice-president. When Nixon resigned in 1974 due to the Watergate scandals, Ford became president. A Democratic Congress resisted Ford's economic initiatives in a time of recession; weakened by that, his pardon of Nixon, and a general desire by Americans to put Watergate behind them, Ford lost the 1976 election to Jimmy Carter and retired from politics.