Page 8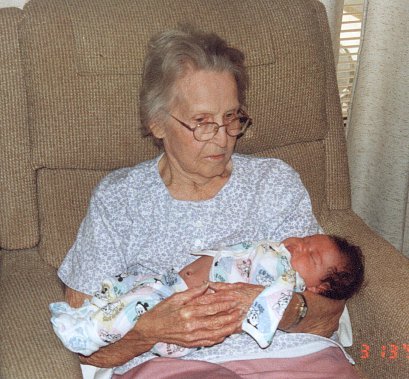 First, here is an older picture from when Zoë was only a couple of weeks old. This is her with great-grandma Edith.

---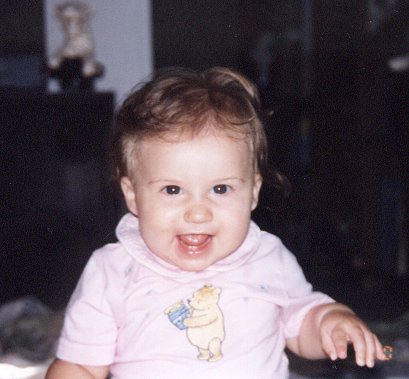 This is Zoë on her 7 month birthday.

---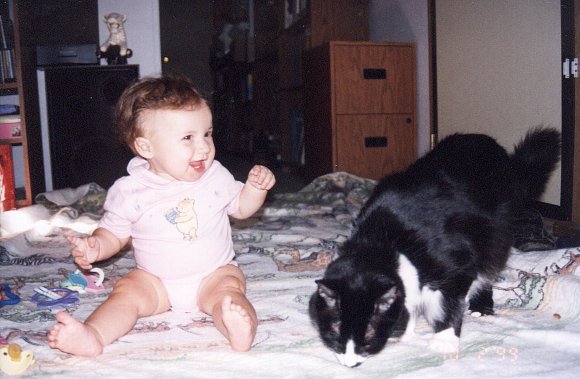 Zoë is already a cat lover at 7 months.

---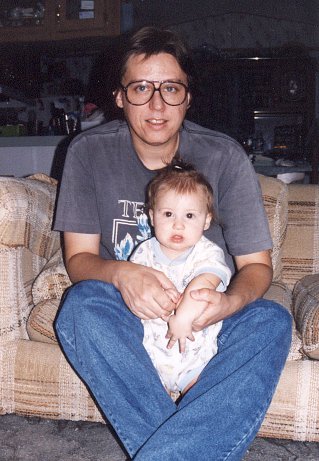 Zoë and I just posing for the camera.

---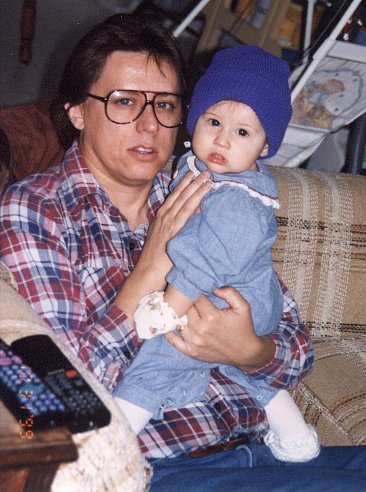 Getting ready to take a walk outside on Halloween Day, 1999.

---