Page 7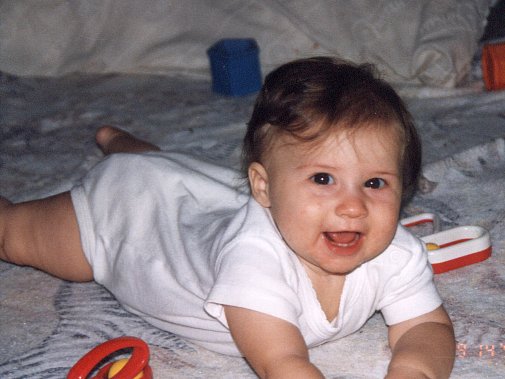 This big blanket spread on the living room floor is her usual play area. Sometimes we border it with pillows to slow down her wandering.

---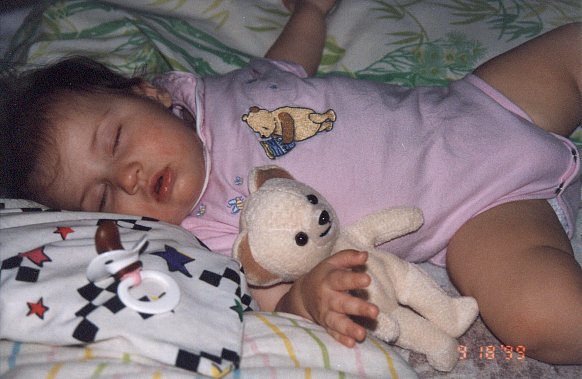 Now that looks comfortable.

---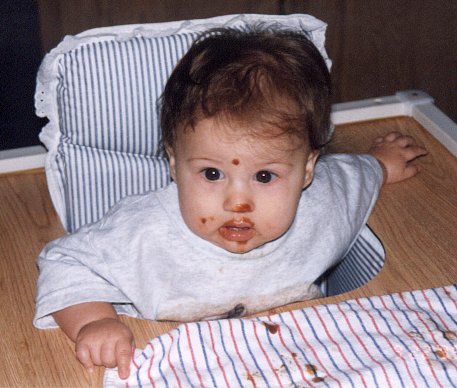 Still working on getting that eating thing down.

---





A thoughtful pose.

---





This and the next picture were taking within a few seconds of each other.

---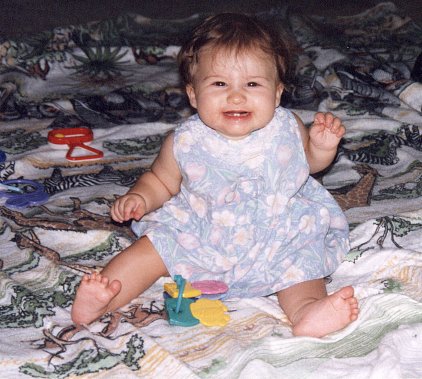 Wrinkly nose time again.

---
Click the play button to hear ZoŽ laugh. If there are some funny background noises it's because the recording was done with very cheap equipment. This laughter was not recorded at the same time as the above pictures. It was recorded on November 7, 1999. The reason she was laughing was because I kept saying "voom" and for some reason it was hilarious. ("Voom" is from The Cat In The Hat Comes Back).