Page 3





Another visit with great-grandma, a few days later than the previous two pictures.

---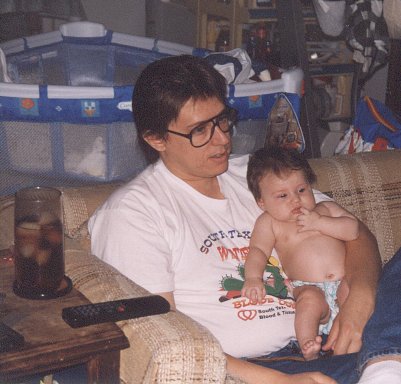 Watching television, June 8.

---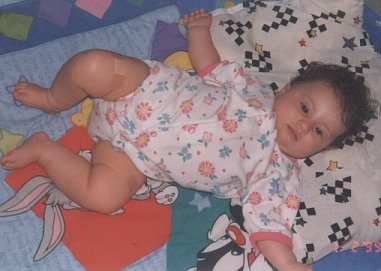 July 2, her four-month birthday. Note the band-aids on her legs. She got some shots on her birthday.

---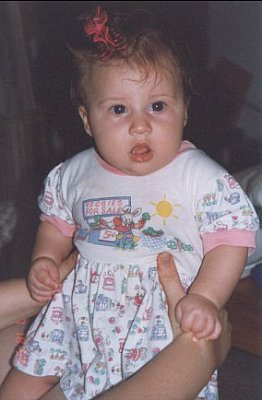 July 18, wearing mommy's hairclip.

---
Zoë's 6-month doctor's visit was September 2. I was a little off in estimating her weight. She weighed 17 lbs, 15 oz, and was 27 ½ inches long.
---
On September 28, 1999, Zoë was stung by a yellowjacket that somehow got inside the house. She was stung on her right index finger and the doctor gave her some Benadryl for it. She was also weighed again while at the hospital was 19 lbs, 2 oz.

---