Zane Luke Peschke
Page 1
Zane was born at 9:09 AM on March 17, 2001. He weighed 7 lbs., 9 oz. and was 20 inches long. He has brown hair and possibly blue eyes, but it's hard to tell on a newborn.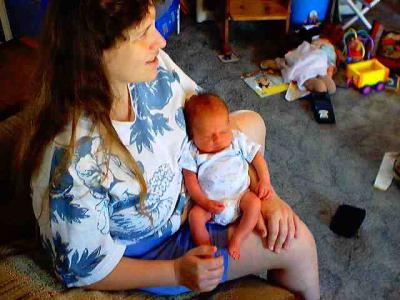 Zane and his mom.

---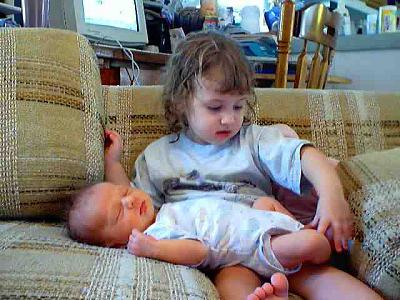 Zane and his big sister ZoŽ.

---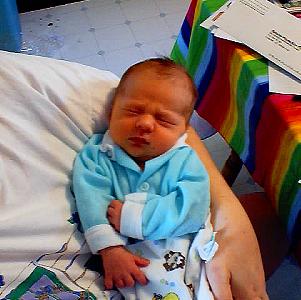 A closer shot of Zane

---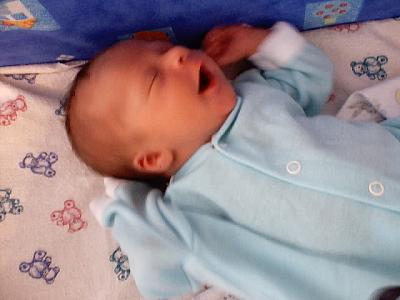 All these pictures were taken on March 22, 2001.

---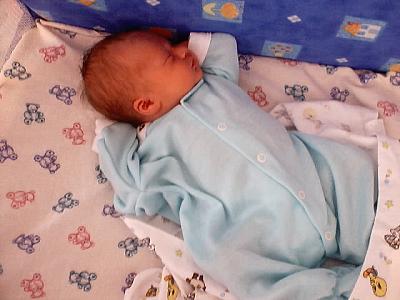 ---
That's all for now. Thanks for visiting!